Orthodontics
Straighten Your Teeth Safely
Orthodontic Treatment
Have you been thinking about straightening your teeth? Whether you want to enhance your smile for aesthetic reasons or fix crooked or gapped teeth,  Orthodontic treatment may be the best option for you. Orthodontic treatment can treat improper bites and help control facial growth
Invisalign
Essentially, Invisalign uses a series of transparent tooth aligners, "mouth guards" instead of the traditional metal braces to gradually shift the teeth.
 The many advantages of this orthodontic treatment are:
You are able to eat, drink, floss without having the appliance in your mouth
Unlike traditional metal braces, the aligners are thin and transparent and are barely noticeable
New aligners are changed every two weeks as your mouth changes structure
They are shown to reduce the demineralization and tooth decay that can happen with traditional braces
Traditional Braces
Traditional braces have come a long way over the years. They have become smaller and sleeker and much more comfortable which is definitely something to smile about! Dental braces can correct crooked and crowded teeth, a misaligned bite, and jaw problems.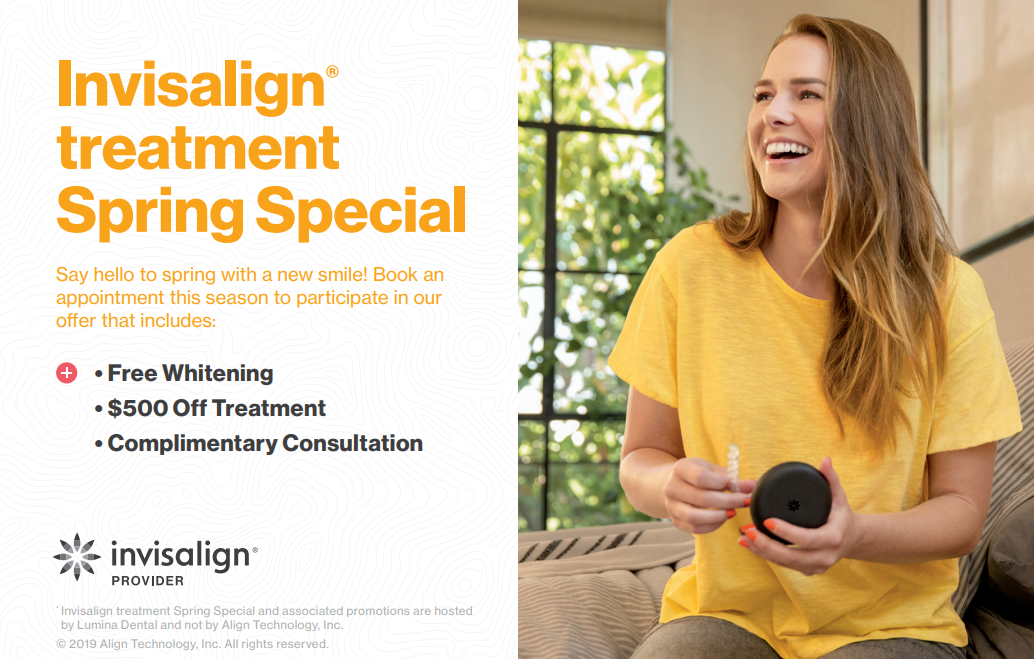 Need other dental work on your teeth?
Meet Dr. Jiang
Dr. Thomas Jiang grew up in Winnipeg, Manitoba. He is fluent in Shanghainese, Cantonese, and Mandarin. He received his dental education in 2004 from the University of Manitoba after completing his Bachelors Degree in Science.
Dr. Jiang is here to help you. He finds practicing dentistry very exhilarating. He knows you are unique and every situation has its own set of circumstances. He'll treat you with kindness and respect while using the highest quality materials and the most proven dental procedures.