Welcome to Lumina Dental!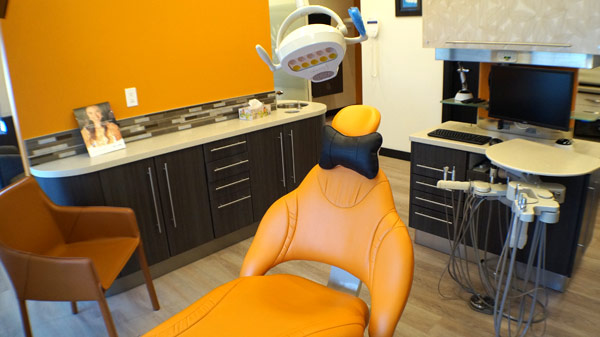 Maple Ridge's Award Winning Dental Clinic
Lumina Dental has won awards such as A-List award winner for Favourite Dentist in Maple Ridge for 2023 and 2021 plus 2020 Best Dental Services in Downtown Maple Ridge. Headed by Dr. Thomas Jiang, he takes pride in making sure all of his patients are taken care of properly and are happy.
General Dentistry For All Ages
Whether it's a checkup, cleaning or fixing a cavity, we'll make it stress free.  Come see our relaxing, brand new comfortable atmosphere – designed just for you.
Personalized & Comprehensive Dental Treatment in Maple Ridge
At Lumina Dental, we create an environment that allows you and your children to relax so that dental checkups are quick and stress-free. We provide affordable dental care with the highest quality tools and technology to ensure you leave with a smile.
Regular checkups are vital for dental health at any age. Even if you don't feel discomfort, your dentist can detect and prevent potential disorders like gum disease, cavities, root canal, even cancer, during an oral checkup.
Plaque and tartar buildup leads to bacterial growth that can trigger oral diseases. Many of these are hard to detect without an X-ray. Regular checkups and teeth cleanings are recommended by dental professionals to eliminate these before they develop, saving you not just acute discomfort but heavy expenses for a cure.
Our highly qualified dental professionals and staff are well equipped to handle children so they look forward to the next visit without apprehensions and grow up with a positive attitude towards timely dental care. Our full-service facilities include invisible braces, Invisalign, porcelain dental veneers, dental implants and smile makeovers among other advanced procedures with various sedation options to relieve discomfort, pain, and anxieties.
We welcome new patients and are dedicated to existing clients. Give us a call for any emergency or schedule an appointment.
New Patients Welcome!
Watch Netflix in our massage dental chairs as we take care of you!
Clinic Hours:
Monday: 11am – 7pm
Tuesday: 9am – 5pm
Wednesday: 11am – 7pm
Thursday: 9am – 5pm
Friday: 9am-3pm
Saturday: 9am – 3pm
We'll see you soon!